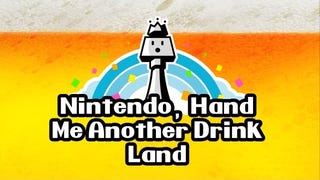 The Wii U launch title Nintendo Land is just RIPE for a quality drinking game. And lo, the folks behind Drinking Games For Gamers have come up with one. Three, really. They're pretty good, too—I particularly like the one for the Luigi's Ghost House minigame.
From the guys who brought you "Mario Party Down", the excellent Mario Party drinking game (with some bonus Party Down references) comes "Rayman OriGin and Tonics."
In today's preview of Mario Party 9, I cracked that the game could easily inspire some great drinking games. As it turns out, the guys at "Drinking Games for Gamers" are way ahead of me, putting together a game called "Mario Party Down" with rules based on past Mario Party games.