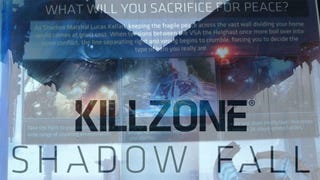 Excited soon-to-be PS4 owners are getting their hands on early copies of Killzone: Shadow Fall. With nothing to play the game on for another two weeks and change, all they can do is sit and stare, discovering all the intricacies, massive hard disk requirements and misspellings the next-generation PlayStation has to…
You've seen his classic
Final Fantasy-inspired PC cases
. Now Richard "8-Bit Builder" Clinton upgrades to 16-bit with his amazing PC case rendition of Link from . How does he do it? Watch the video and find out.
The PlayStation Vita is a lovely-looking machine. Its case looks like something my eye doctor would give away to keep my eyeglasses in. Which means it looks durable and not-so-pretty. Take a look yourself in this image that popped up on the PlayStation Blog as part of the promotion for the week-early $299 Vita bundles…
You see before you an Xbox 360 modded to fit snuggly into a watertight, dust proof and crushproof Pelican case.