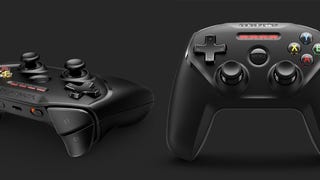 And here's a gamepad made for the Apple TV. The SteelSeries Nimbus, available for $49.99 alongside the new Apple TV in October, is apparently the result of a lengthy R&D effort. Good one, R&D. Perfect for when that little remote goes missing.
The biggest news of E3 2013 was the battle between the PlayStation 4 and Xbox One, a battle centered on consumer rejection of digital rights management and used game restrictions. Meanwhile, in San Francisco, Apple quietly fired a shot that could eventually neuter traditional game consoles. iOS controller support…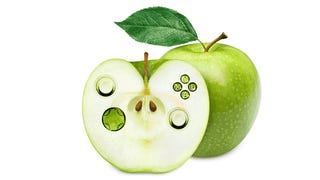 Monday marks the beginning of Apple's 2013 Worldwide Developer Conference, where the tech giant is expected to reveal some of the enhancements coming to the next iteration of iOS. What if one of those enhancements is support for external gamepads for its iDevices? Indeed, what if Apple, on the eve of the biggest game…
So, maybe you're a bit disappointed by not getting a shiny new iPhone design revealed during Apple's announcement yesterday. You're not alone. But the real exciting stuff was all the news about iOS 5, what with the Siri personal assistant and full video mirroring through Apple TV.