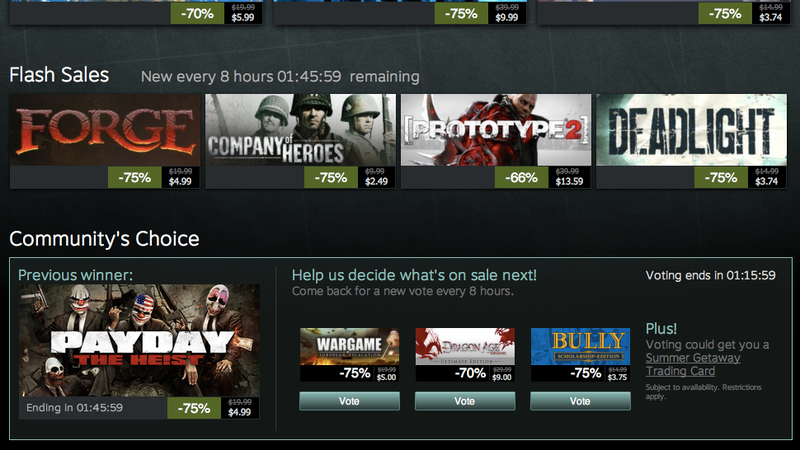 Dealtanic.
About the Moneysaver
The Steam Summer Sale is without a doubt the year's most well-known series of discounts on games, but at Kotaku we know you want gaming deals every day. Brought to you by the Commerce Team, the Kotaku Moneysaver posts every day at 2:15pm ET*, bringing you the best, most complete, and easiest to consume coverage around on video games and related products. We cover all the retailers, all the services, and all the accessories. Check it out.
*We're currently posting at 5pm ET during the Steam Summer sale.
Here's the current regular Moneysaver.