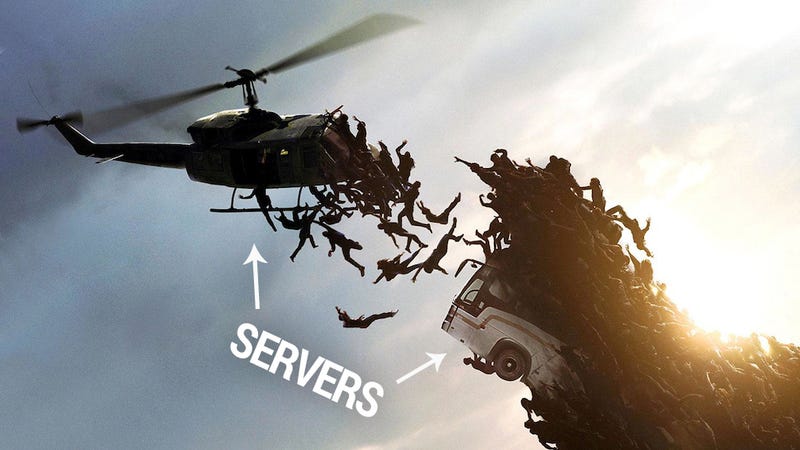 On October 1, President Obama took the stage at a press conference and did something unusual for the leader of the free world: He explained why a website wasn't working. Specifically, Obamacare's overloaded online service healthcare.gov, which hadn't had a particularly smooth launch. For a moment, the president sounded indistinguishable from a PR rep for a video game developer like Electronic Arts, Blizzard or Rockstar.
"Like every new product rollout, there are going to be some glitches in the signup process along the way that we will fix. I've been saying this from the start," Obama explained, sounding for all the world like a Blizzard rep, explaining away Diablo III's crippled online launch.
"We're going to be speeding things up in the next few hours to handle all this demand that exceeds anything that we had expected," he continued. Somewhere across the country, former Maxis head Lucy Bradshaw likely nodded in solidarity, recalling when earlier this year she had had offered a very similar explanation in relation to her company's disastrous launch of SimCity.
"It is true that what's happened is the website got overwhelmed by the volume," the President told the Associated Press five days later on Monday the 6th, "and folks are working around the clock and have been systematically reducing the wait times." In an office outside Seattle, ArenaNet president Mike O'Brien may have felt the hairs on the back of his neck stand up, recalling the moment when he halted sales of Guild Wars 2 to keep the game running smoothly.
That same day, top White House technology advisor Todd Park elaborated on the ongoing problems millions of people were having signing in to healthcare.gov. "Right now, we've got what we think we need. The contractors have sent in reinforcements. They are working 24-7. We just wish there was more time in the day." Most gamers have heard that refrain, too.
On October 1, the same day that the Obamacare website went live, Rockstar Games launched GTA Online, the ambitious multiplayer counterpart to their already-ambitious game Grand Theft Auto V. Everyone who'd bought GTA V got GTA Online for free, meaning that the moment Rockstar's servers went live, millions of people attempted to access them and begin playing together at once. As predicted, it was a fiasco. The service was essentially broken; almost no one could log in.