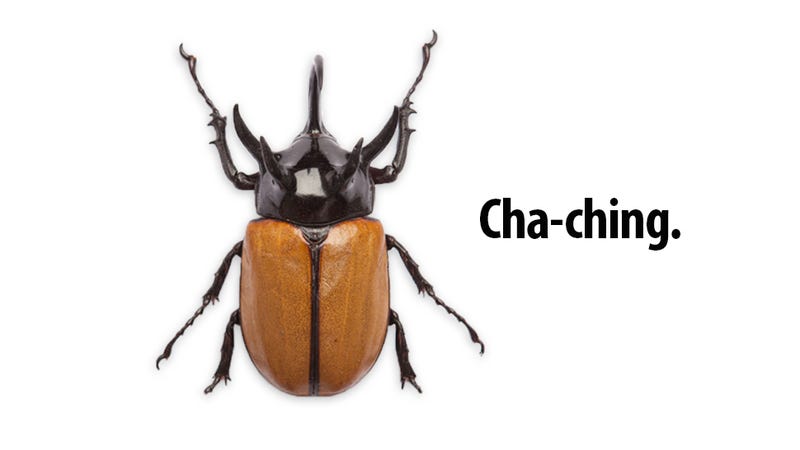 For a good long while, I couldn't get into Animal Crossing: New Leaf.
Oh, I got it, sure. I saw the appeal. I watched as almost every single person in my Twitter feed freaked right the hell out about the game, chronicling their every move, joking about crushing on Reese and trash-taking during the first bug-off. But I just wasn't hooked.
The problem, as is so often the case in real life, was money. I couldn't get enough bells to do the things I wanted to do. I paid off my first home loan pretty easily, then asked Tom Nook to expand. The bill came in: It was hundreds of thousands of bells. At the same time, I began a project to build a suspension bridge over the creek in my town, which would make it much easier to get from my house up to my job at town hall. The bill? Another couple hundred thousand bells.
All at once, my debt seemed insurmountable. I'd go fishing, sure—that seemed like the easiest way to get bells, and fish were pretty consistently in the creek around town. But it was such slow going. I couldn't build any momentum, and my debt's bell-count never seemed to get any lower. I felt stuck, and I rarely played for more than a few minutes.
Eventually, I left the game unplayed for about a week. I felt it slipping through my fingers, another game relegated to the "I should really go back and play that" heap. I came back when a friend wanted to come visit me. "Man, there are a lot of weeds in your town," she noticed.
Of course there were a lot of weeds. I was an absentee mayor. My friend helped me clean up, but still, the debt remained. My game was stuck in first gear, and I had no way of popping the clutch.
Then I began beetle-farming. And everything changed.
Beetle-farming, as outlined by Patricia and Tina in their incredibly helpful (probably too helpful) guides, is the art of heading to the island after 7PM and wandering between trees, catching 40 of the juiciest, most expensive beetles, then heading home and cashing in. A good haul can net you more than 300,000 bells. And the Island never runs out of beetles.