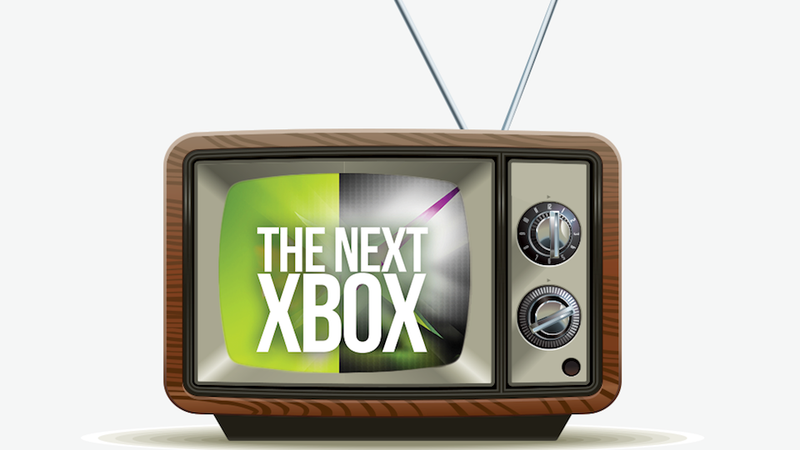 Editor's note: The mysterious figure known as Superannuation likes to go digging on the Internet. What Superannuation finds is all available to the public. Every two weeks, Superannuation shares his findings. Are these true gaming secrets? Or are they gaming red herrings planted to throw Superannuation off? Read on...
On LinkedIn, a Microsoft engineer says that he is working as part of the Video Cognition team "on cool new features for the next Xbox" under NDA [non-disclosure agreement]—something that could be more revealing than it appears to be. (He also contributed to video processing efforts for video content with containing DRM, providing an information stream for SmartGlass content.)
The establishment of the Video Cognition team came from the November 2011 acquisition of a firm VideoSurf, which created a technology that catalogued and tagged videos by scanning audio and visual content of videos. The VideoSurf app allowed users to point their camera at a television to analyze the show they were currently watching for additional information and suggestions, leading many to deem the app "Shazam for video."
A profile of the Video Cognition team on Microsoft's career portal hints at how the VideoSurf tech will be applied to the Xbox platform. One Video Cognition engineer reveals that the team's aims are "to radically change the way we watch TV," and to leverage advances in gestural and voice control to "streamline the way viewers search, consume, and share content, minimizing the time spent searching for programs, while maximizing the viewing and sharing capacities." Additionally, a recent job posting described Video Cognition as "one of the most strategic assets at Microsoft," and the team is "building scalable services that enable magic scenarios for tens of millions of users worldwide."
This could possibly suggest that the new Xbox will somehow integrate television content in a more meaningful manner (Netflix/TiVo-esque recommendations based on content analysis, maybe?), and perhaps lend credence to the constant rumors that Microsoft's vision is a bit more broad than a mere games machine. Late last year, The Verge's Microsoft specialist, Tom Warren, relayed a rumor that the Redmond giant was actually pursuing a two-SKU strategy with the next Xbox: one model being a lower-cost set-top box and the other being an expensive full-fledged games console. This talk of an evolved Xbox TV integration could support or dismiss that report, though I think it is plausible that whatever innovative features the lower-end SKU might have will end up in the higher-end SKU.
In his portfolio, one designer talks about his efforts in the long-term Xbox roadmap during a 10-month period at Microsoft's incubatory teams, saying that "Microsoft needs to reposition the Xbox to serve an audience beyond traditional gamers." There are also a couple of presentation images, two of which mention something called "xTV." One alludes to "xTV incubation" in the corner, and the other mentions "xTV" as part of a multiplatform ecosystem that will allow a user to finish a television episode they were previously watching on their train ride home.
Interestingly, that "xTV" name does appear several times in the possibly-real Xbox strategy document that leaked last June. In that document, "XTV" (entirely capitalized) referred to a set of next-generation TV offerings, including a pay television service accessible via Xbox and other devices.