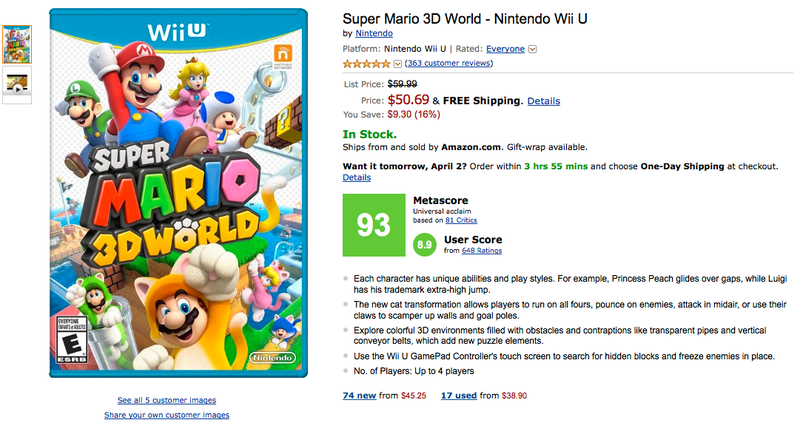 The immensely powerful aggregation website Metacritic just got a little more powerful, partnering up with Amazon, the biggest online retailer in the world, to display Metascores on video game pages.
This appears to be a quiet launch—rolling out gradually over the course of the week—but that Metascore is anything but quiet. It's right in your face, and it will likely have a significant impact on Amazon's game sales.
That's bad news for anyone who cares about video games, for a number of reasons:
1) Metacritic's system is faulty. I've written extensively about the problems with Metacritic—how their scores remove nuance and ambiguity; how game publishers have influenced and tampered with scores; how Metascores affect which game studios stay afloat; how Metacritic culture has actively impacted the way some developers make games. Check out my full report from last year to read just how Metacritic affects the video game industry. It's not comforting.