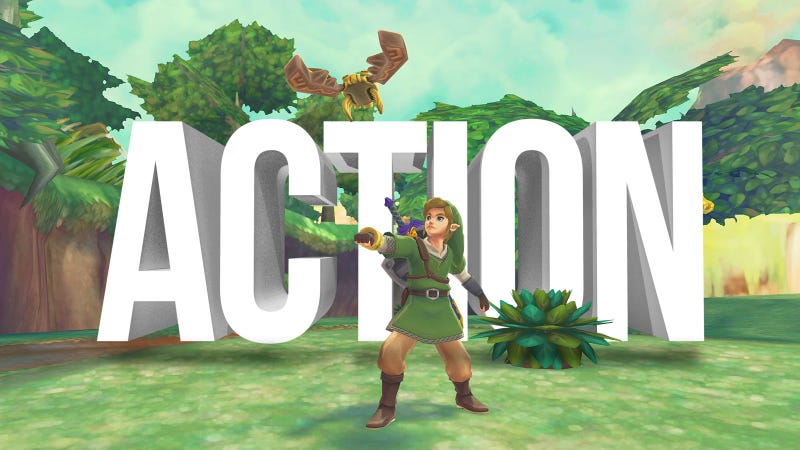 What's an action game? It's Zelda. It's Uncharted. It's Kirby, and it's Tomb Raider.
It's a label for some of the coolest console and portable creations that will be at the E3 circus of upcoming video games in Los Angeles next week.
Action games are the games we haven't classified as shooters or sports games or RPGs and aren't saving for our Best of the Rest. Action games make you the hero and demand that you solve your problems through violence. You will have a gun sometimes, but you may well also have a sword—or have to climb a lot, or have to inhale enemies, or have to recover your chopped-off head.