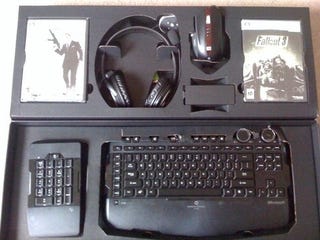 It is the most powerful gaming platform in the world, and with more than 300 million users, the most widely owned as well, so why does computer gaming seem to be suffering from an inferiority complex?
With retail chains increasingly limiting their shelf space for PC games, and most mainstream media coverage of gaming directed at the splashier Playstation 3 and Xbox 360 multimedia consoles and family-centric Wii, PC gaming finds itself in a fight for the hearts and minds of gamers.
Leading the charge in that fight is the recently formed PC Gaming Alliance, a consortium of computer manufacturers, parts makers, retailers and game developers.
Christian Svensson, an executive at game developer Capcom and member of the alliance board of directors says that the purpose of the alliance, which was formed early last year, is to pin down hard numbers for game developers. How many people play games on their PC? What sort of PC do they have? What are the current trends?
"I joined to get a better understanding about the market and what's working for people," Svensson said. "The low hanging fruit for (Capcom) is to take our content and our brands and bring them to another platform."
Capcom, traditionally a developer with a focus on consoles, has recently started to bring more of their games like Resident Evil 5 and Street Fighter IV to the PC.