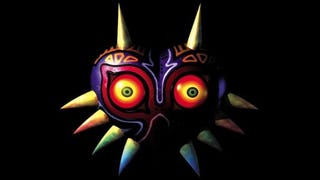 This Winter will bring the remake of The Legend of Zelda: Majora's Mask where Link must save the world over a three day cycle that loops in a terrifying fashion, each cycle bringing life in the hopes of changing a doomed, stagnant world.
It's a pattern of death and rebirth, where the Dawn of the Final Day looms menacingly as a paean, or eulogy, to the tribulations and sorrows of Termina's inhabitants. At the same time, it also represents one of the biggest gameplay evolutions the series has ever seen, a refinement of what already seemed perfect in the earlier Ocarina of Time.
Link doesn't just get new weapons, but entirely different personas that expand the design opportunities and made for some truly creative gaming. With a new visual overcoat and a few more surprise changes for the 3DS remake, that day of reckoning will be here before you know it.