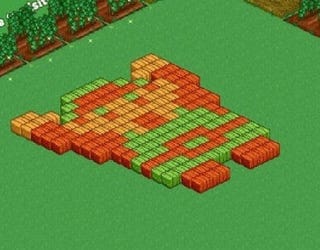 You can download our newest podcast today and hear a few firsts:
1) Me trying a game live on the show
2) A caller asking a developer how it feels to have about four million people hate his game
3) A man from Zynga, makers of Farmville, admit that a Farmville movie would be terrible.
This is the podcast for you if you'd like to hear Marcus Segal, an executive at Farmville and Mafia Wars development studio Zynga explain his company's massive success, tease some iPhone plans, reveal what kind of games the people at Zynga like playing and entertain the idea of why Farmville would or wouldn't work on the Xbox 360 and PlayStation 3.
Whether you love Farmville or hate it, give this one a listen. As always, we'll take less than an hour of your listening time.
Hosts: Brian Crecente, Stephen Totilo
Guest: Marcus Segal
Ranter: Owen Good
Download the MP3 [Chat About It]
Listen to it [Chat About It]
Subscribe via RSS [Chat About It]
Download to your iPod or iPhone [iTunes]
Subscribe to podcast on iTunes [iTunes]
Download to your Zune [Zune]
(Note: That image above... that's Farmville.)