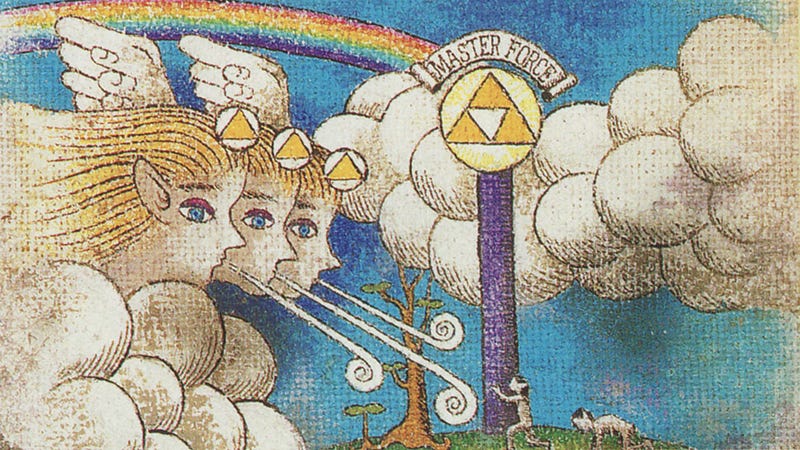 Fine Art
[Fine Art](https://kotaku.com/c/fine-art) is a celebration of the work of video game artists, showcasing the best of both their professional and personal portfolios. If you're in the business and have some art you'd like to share, [get in touch!](mailto:plunkett@kotaku.com)
This. Is. Incredible.
Fan site History of Hyrule have done an amazing job tracking down all old art from The Legend of Zelda: A Link To The Past from all kinds of old magazines, manuals, products and publications, and have scanned and uploaded the images online.
To say it's a treasure trove of old Nintendo art is to just sell the entire endeavour short. This is the mother lode.
I mean, we've seen some of these images before, but nothing on the scale - and quality - you'll find here. Seriously, some of these are huge.
I've included some highlights below, but really, you need to see the whole collection at HH's Flickr page.
To see the larger pics in all their glory (or, if they're big enough, so you can save them as wallpaper), click on the "expand" button in the bottom-right corner.
Fine Art is a celebration of the work of video game artists, showcasing the best of both their professional and personal portfolios. If you're in the business and have some concept, environment, promotional or character art you'd like to share, drop us a line!