I can understand a Skyrim statue, and those Doom plushies were about the cutest thing ever, but the latest fruit of Bethesda's partnership with collectible maker Gaming Heads is a $300 statue of a man with a barbwire-wrapped safe spouting tentacles for a head. That's not okay.
These Great Fortnite Creative Maps Show Us What's Possible
Now I have not played The Evil Within yet. I have downloaded the game to my computer. There it sits, taunting me. I'm a bit scared, and this statue is not helping at all.
The Keeper here has got a very Silent Hill/Clock Tower sort of vibe about him, which is not helping his case. There's something about a faceless evil that just shakes me to the core. I guess I figure I can reason with someone who can smile. When their smile is the door to their face opening and tentacles waggling, not so much.
G/O Media may get a commission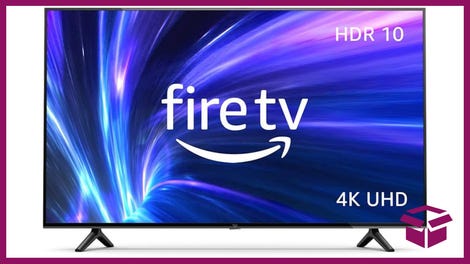 42% Off
Amazon Fire TV 50" 4K Smart TV
Mind you, this is Gaming Heads' "exclusive" version of The Keeper, now available for preorder at $299. He's limited to 350 pieces worldwide and not due out until the second quarter of 2015. We should be more worried about this guy:
The regular edition is set at 750 pieces and only runs $269, but look at that face. Never trust a meat tenderizer-wielding maniac with a closed head-safe. He's obviously hiding something.
I guess I'm going to have to play the game. I hear The Keeper is going to be the protagonist in some downloadable content. Maybe I'll learn to love him there.
Maybe not.