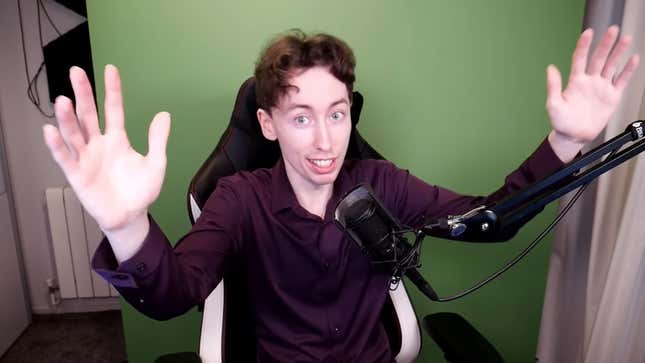 Members of YouTube's gaming community are calling out the video hosting site for adding new regulations regarding profanity usage and violent content, disproportionately affecting gaming creators who produce unscripted videos such as let's plays of M-rated games. Worse, the policy is retroactively deeming their videos in violation of new rules and affecting their ability to make money on the platform.

Diablo IV Druids, Do This ASAP To Unlock Some Powerful New Abilities
The rule changes in question was originally made in November of 2022, and the blog post announcing it says that YouTube now treats all profanity equally (meaning "ass" is just as bad as "fuck"), and any usage of such in titles, thumbails, or in the first seven seconds of a video may result in complete demonetization. While you can swear after the first eight seconds, if you use profanity "consistently throughout the video" it may also be demonetized according to this new policy. The same restrictions apply to violent content, as well.
Previously, YouTube's violent content policy applied to images of real-world violence, though game violence is now specifically noted as of the November update. As for profanity, prior to this change, YouTube allowed creators to use what it describes as "moderate profanity" (it says "shit" and "bitch" fall under this category) in the first 30 seconds without fear of demonetization.
The trouble is, the new standard is apparently being applied retroactively to videos made before the policy change, and that adds up for channels that have been on YouTube for years and have received revenue from old videos. Users like Daniel Condren, who runs the game-centric channel RTGame, have publicly expressed frustration with not only the policy change, but YouTube's lack of communication during the transition. In a nearly 20-minute-long video, Condren, who has over 2.7 million subscribers, recapped a situation in which a video had been flagged and age-restricted without explanation, and after he sent in an appeal to rectify this, he was denied within 10 minutes.
After escalating the issue, Condren says he saw a mass flagging of around a dozen more videos that he attempted to appeal through the same channels, all of which were immediately denied. Eventually, after being put in direct contact with YouTube, Condren was told these videos were being age-restricted and demonetized due to these new policies, and he says he believes these older videos were being affected because he escalated the situation with the original video.
"As you are aware, all content available on the platform must follow these guidelines, regardless of when they were uploaded or when the policy was implemented," a YouTube rep told Condren, as shown by screenshots in the video.
"I also want to take this opportunity to share that our systems are constantly updated, which means that content that [violates] any of our policies may be identified by our system at any time after they have been uploaded to the platform. Likewise, content can be reported by viewers at any time once uploaded to YouTube, and they will be reviewed by YouTube teams."
As other channels have commented on the situation, users such as SomeOrdinaryGamers' Mutahar Anas have pointed out that there are some loopholes. The easiest one seems to be adding a bit of buffer footage at the beginning of videos to get whatever violent or profane content that follows past the seven-second threshold, but that obviously can't be applied to videos that have already been uploaded, as Condren found out in his conversations with YouTube representatives.
While these policies are stated on Google's support website, the specifics of why were not communicated to Condren until he reached out to YouTube staff, and that lack of communication has been a sticking point for creators criticizing these new policies. Creators could hypothetically edit their videos using YouTube's native editing tools to adhere to the policy after being flagged, Condren was told by the YouTube rep he was in contact with that users aren't allowed to regain monetization through this method. So the process doesn't feel conducive to a back and forth between creators and YouTube to address misunderstandings after a video has been uploaded.
As knowledge of the retroactive effects this policy change has on creators has spread since its implementation in November, other YouTube users like Charles Christopher White Jr., better known online as commentator and streamer MoistCr1TiKaL, have also posted about the issue, criticizing that platform's lack of communication.
"If you're just now figuring this out and wondering why your channel got demonetized over the last 24 hours, I'm sorry I had to be the one to shit out this bad news onto your plate," White says. "Would've been a lot more palatable if it came from YouTube's mouth as opposed to my ass. But it is what it is. I am very, very convinced they will never actually communicate policy changes ever. At least, not in any effective manner."
Kotaku has reached out to Condren and YouTube about the situation and will update the story if/when we hear back.
For now, Condren says he is now having to reevaluate his relationship with YouTube, saying that, regardless of what happens, he will be taking a break from content creation for a bit.
"Don't get me wrong, I absolutely love doing this for a career," Condren says as he signs off. "This is my favorite part of life. I love producing content, I love having a community, I love being able to entertain that community. I'm so thankful for all the support I have received, but this has all shaken me quite badly."