Here's a whole room of people with autographs Hayao Miyazaki signed earlier this year in Japan. Fancy that!
Late last month, there was an article on Japanese site R25 detailing how beloved anime director Hayao Miyazaki doesn't sign autographs.
(Kotaku reached out to Studio Ghibli regarding the R25 autograph story; however, the studio declined to comment.)
According to the article, Miyazaki was, by chance, sitting on a bench outside his office at Studio Ghibli. He was described as very cordial. The writer asked Miyazaki for his autograph, and he politely declined.
A staff member explained the reason: Miyazaki found out his autographs were being auctioned off online for between roughly $3,000 and $5,000 (300,000 yen ~ 500,000 yen), and he stopped signing them. According to the R25 article, his has been going on "for a long time."
G/O Media may get a commission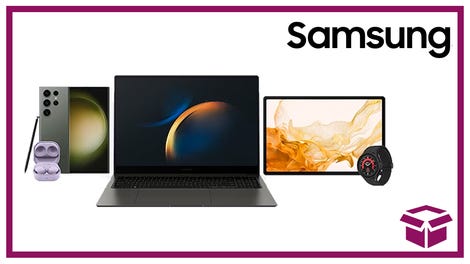 24 hour deals
Discover Samsung - Daily Deal
The piece goes on to explain that Miyazaki did make one exception to his "no autograph" rule after the tragic 2011 earthquake in Japan, when he and Hideaki Anno of Neon Genesis Evangelion fame held autograph sessions for children in one of the hardest-hit areas.
The idea was, according to R25, that kids could sell the autographs if they wanted to—which kind of goes against what was originally reported at the time: that Miyazaki was going to ravaged areas to cheer up children by drawing pictures and to offer hope and relief by screening his anime.
The R25 piece, which was one individual's account, soon became "Hayao Miyazaki doesn't sign autographs in the entire country of Japan."
The article itself seemed... iffy. First of all, Miyazaki's autograph fetches between $300 to $900 online—not between three and five grand. That's still a lot of money, sure! But it's an important detail. Also, the only time you can get the guy to sign something is if you are the victim of a horrible natural disaster? Bwah?
More important is the fact that Miyazaki does sign autographs. There are certainly examples of Miyazaki autographs online, like this Kaze Tachinu cast and crew piece dated 2013:
Maybe it's fake? Some of these signatures, which were available on internet auction sites, certainly could be.
Below, he is signing autographs in 2008 in Venice, Italy. In this link, he is signing autographs in Los Angeles in 2009.
Oh, right. The R25 story said he didn't sign autographs in Japan. Well, here he is signing autographs at the Foreign Correspondent's Club in Tokyo in 2008. Journalist Tony McNicol, who was in attendance, wrote, "Miyazaki spent about 90 minutes talking to a packed room then another 20 minutes signing autographs."
Well, maybe he only signs autographs for foreigners in Japan? Or something like that... I guess...
Here is is signing an autograph for Japanese website MagnetPress.net in 2009.
But all these examples are from a few years ago. What if he just stopped signing autographs in, I dunno, 2010? Well, earlier this spring, the Whole Hog Theatre, which did a Princess Mononoke stage version, went to Studio Ghibli and all of them received Hayao Miyazaki's autograph (see top image).
As cast member Jack Owen Gyll wrote, "...he [Miyazaki] kindly signed and personalised pictures for us all, he thanked us for all our work and cracked out some sandwiches. He said; 'please smoke if you like—I'm going to', he sparked up and we all dug in."
Hayao Miyazaki signs autographs. He might not sign everyone's, he might not sign in every situation, and he might not want people to make money re-selling his signature—all of these are completely understandable. But the man does sign autographs—whether that's in Europe, the U.S., or even in Japan.
To contact the author of this post, write to bashcraftATkotaku.com or find him on Twitter @Brian_Ashcraft.
Kotaku East is your slice of Asian internet culture, bringing you the latest talking points from Japan, Korea, China and beyond. Tune in every morning from 4am to 8am.