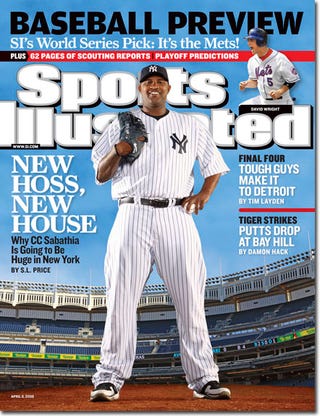 With a seven-year, $161 million contact, New York Yankees pitcher C.C. Sabathia could afford to play any expensive modern game during a rain delay yesterday. But he didn't.
The New York Times reports that Sabathia spent part of an almost three-hour rain delay at Yankee Stadium yesterday playing RBI Baseball. That would be the classic NES Game, though there was no word as to which platform he played it on.
Sabathia pitched as 1980s Minnesota Twins curveball specialist Bert Blyleven.
While it's not rare to hear about an athlete playing a video game, it's not as common to hear that the rich and famous are enjoying the classics. Another sign that a generation that grew up with games is sticking with them.
It's also a sign that baseball players like playing baseball games while waiting out a delay to play more real baseball. Keeps them in the right mindset?
Yankees Beat Athletics for Seventh Straight Win [NY Times] [PIC]