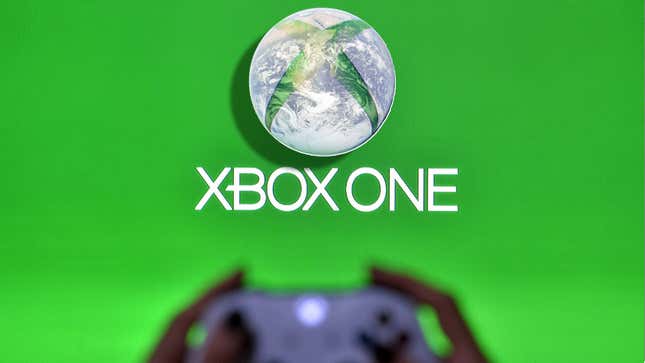 Today, Microsoft announced a bunch of energy-saving updates coming to the Xbox One and Xbox Series X/S. Naturally, these updates came packaged with the humble brag that Xbox is the first carbon-aware console.
Thank You, PS Plus, For Making My Backlog Even Bigger
Read More: Video Game Companies Vow Action On Climate Change, But Critics Say They Need To Do More

Back in the halcyon year of 2019, 21 gaming companies, including Microsoft, Sony, and Google Stadia (RIP), announced their commitment to becoming more environmentally conscious under an industry-wide initiative called Playing for the Planet. During the United Nations Climate Action Summit, Microsoft vowed it would get gamers involved with sustainability efforts in tandem with its 2012 commitment toward making carbon-neutral Xbox consoles.

"We not only hold ourselves accountable to the carbon emissions in the production and distribution of our products, but to the emissions created with the use of our products in the homes of our fans as well," Blaine Hauglie, Xbox technical programmer wrote in a recent blog post. "So, the way we design our hardware and software to be more efficient and optimized for renewable energy can have a big impact."

The rest of the post details upcoming energy-saving updates for Xbox Insiders members (basically a fan with access to work-in-progress content) coming to the Xbox One and Xbox Series X/S.

The first new update is the shutdown energy-saving power option. According to the blog post, this new option "cuts power use by up to 20X when it's off compared to Sleep." Although this update won't affect the performance, gameplay, or overnight update capabilities of an Xbox Series X/S, Xbox One consoles will take a bit longer to boot up.

The second environmentally conscious update is an update to the console's active hours setting. Although Insiders with Xbox Series X/S will have their active hours automatically enabled based on the player's active playtime hours, Xbox One users will have to configure their active hours manually.

At the end of the blog post, Hauglie encourages Xbox users to become more environmentally conscious by selecting the shutdown (energy-saving) option, making it so games automatically update, and customizing the power options on consoles so the time duration of their shutdown is quicker.

Who would've thought being an environmentalist would be as easy as letting your console update? If only Microsoft could convince stop ignoring my pending Windows updates, we'd really be getting the ball rolling. The ball being Earth.