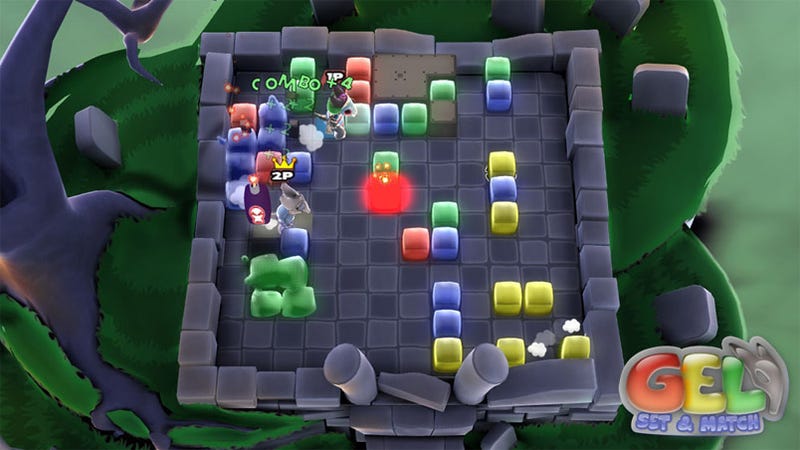 It's obscure game week on Xbox Live Arcade, with Wednesday seeing the release of Gastronaut Studio's Gel: Set & Match and Vector 2 Games' Blazing Birds.
Gel: Set & Match is a puzzle game which features multicolored blocks that melt as you match them together, with an Action mode that adds a little side-scrolling to the mix. The game has both online co-op in Puzzle and Action modes, along with a Battle mode that allows for competitive online play.
Meanwhile, Blazing Birds is a badminton game played between two robots. Robot...badminton. It really doesn't look that bad, judging by the trailer I snagged from Vector 2's website below.
Both games run 800 Microsoft points, and both seem to have their own special sort of charm. After the recent Days of Arcade promotion, it's nice to see a couple games pop up on Xbox Live Arcade that haven't been hyped to death. Either strike your fancy?