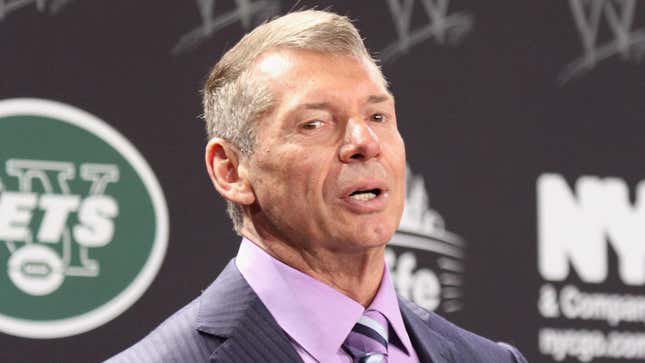 WWE CEO and chairperson Vince McMahon "voluntarily stepped back" from his roles within the company amid an investigation of an alleged affair and payout with a WWE employee, according to the Wall Street Journal. Here's everything we know about McMahon's ongoing investigation so far.
These Great Fortnite Creative Maps Show Us What's Possible
What are the allegations?
McMahon is being accused of having an affair with a former WWE paralegal and paying her $3 million as part of a separation agreement from January that also barred her from discussing or disparaging her relationship with him, according to the Wall Street Journal.
An internal probe issued by a WWE special committee reportedly found McMahon issued similar nondisclosure agreements with other former female WWE employees alleging misconduct from both McMahon and WWE head of talent relations John Laurinaitis, according to the WSJ's report.

WWE board members reportedly launched the investigation intoMcMahon in April, after they learned of the CEO's alleged misconduct via anonymous emails sent to the company from someone who claimed to be friends with the former WWE paralegal.

G/O Media may get a commission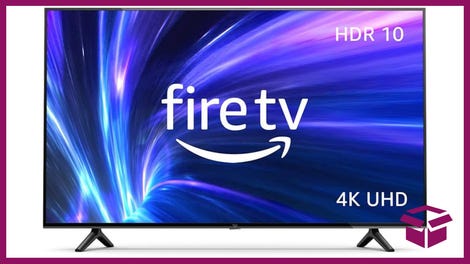 42% Off
Amazon Fire TV 50" 4K Smart TV
Read More: Vince McMahon Reportedly Paid Four Women $12 Million To Keep Quiet About Alleged Affairs
In addition to the $3 million payout McMahon reportedly paid to a former WWE paralegal. The WWE revealed in an SEC filing that McMahon issued another $5 million in payments separate from those to the paralegal.
This brings McMahon's payout total to $19.6 million so far, all to women in exchange for keeping quiet about his alleged affairs. This figure, according to wrestling reporter Dave Meltzer, is eight times more than what McMahon paid to buy WWE's then-competitor World Championship Wrestling in 2001.
On July 22, McMahon announced his retirement from WWE via Twitter. McMahon signed off his tweet with WWE's slogan, "Then. Now. Forever. Together"—followed by the hashtag "#thankful."
What does this mean for the storylines?
In addition to resuming his responsibilities as the executive vice president of WWE talent relations, Paul "Triple H" Levesque now has full control over WWE creative storylines. Prior to Levesque's appointment to head of creatives,
And what does it mean for the company?
According to a joint press release from the WWE board of directors, Stephanie McMahon and Nick Khan will serve as co-chief executive officers of the company. Stephanie now serves as the chairwoman of WWE's board while Khan assumes his duties as a member of the board.
John Laurinaitis has been fired by the WWE, according to Bleacher Report. Laurinaitis joinedh the company following the fall of WWE's then-competitor WCW. [PREV GRAF] Since WWE's investigation went public, Laurinaitis, head of talent relations, was placed on administrative leave after being implicated.
Paul "Triple H" Levesque, who is Stephanie's husband, a former WWE superstar, and executive vice president for global talent strategy and development, could be tapped to run the company in Vince's stead, though his health could stand in the way. Back in September, Levesque went into heart failure, forcing his in-ring retirement, according to ESPN. The Wrestling Observer newsletter further reported that Levesque has since returned to working full-time in the WWE offices, recruiting new wrestlers following his recovery from his health issues.
The likelihood of Shane McMahon, Vince's son, popping back up in WWE is up in the air. According to a rumor from Fightful Select (which is paywalled, but the report was shared by Bleacher Report) patriarch McMahon said his son "would never get another pop in this company" as long as he was around. The rumored reason for McMahon's animosity towards his son revolves around Shane's participation in the 2022 Royal Rumble where Shane attempted to rewrite the match to make himself look better than the other wrestlers.
Has the WWE been sued or investigated before?
In 1994, Vince McMahon was charged with supplying illegal performance-enhancing drugs by the U.S. Attorney for the Eastern District of New York. The jury found McMahon not guilty.
In 1999, Martha Hart, the wife of the late Owen Hart, sued WWE (then called World Wrestling Federation) for a wrongful death lawsuit after the wrestler fell to his death when his grapple line harness malfunctioned during his entrance from the rafters to the ring at the Over the Edge pay-per-view. Controversially, the company decided to continue the event while Hart was being evacuated from the Kemper arena to the Truman Medical Center where he died of blunt force trauma and internal bleeding. WWE issued an $18 million settlement to Martha in 2000, which she used to form the nonprofit charity organization, the Owen Hart Foundation.
In 2002, the U.K. Court of Appeal ruled in favor of the World Wildlife Foundation, which sued what was then the World Wrestling Federation for breaching its 1994 agreement with the organization that prohibited the wrestling company's use of the WWF acronym logo, according to CNET. This decision led the company to change its name to World Wrestling Entertainment.
Updated, 8/10/22, 11:05 a.m. ET: This article has been updated with news about McMahon and others' shifting roles within the company.