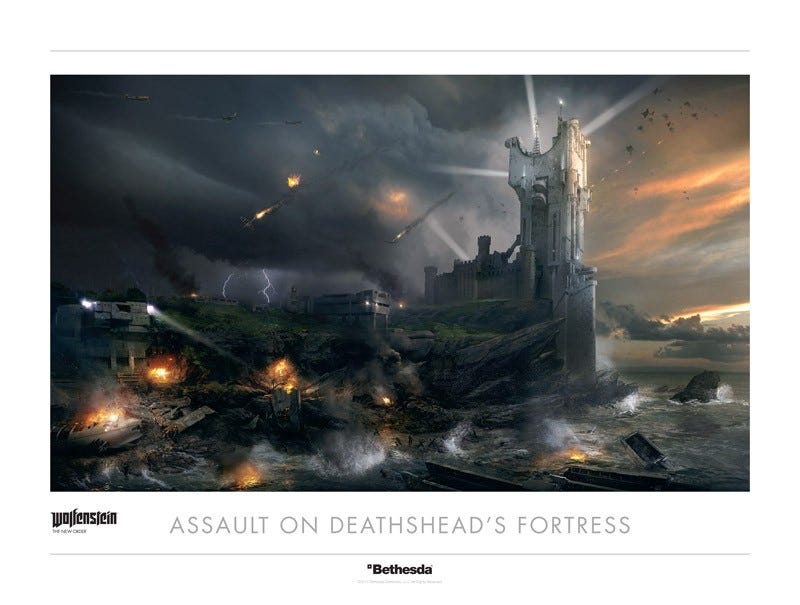 The Assault on Death's Head Fortress lithograph is available for purchase at the Bethesda store. And speaking of Wolfenstein, check out this concept art for the Panzerhund—a fearsome robotic dog:
---
Previously: Watch 30 minutes of Wolfenstein gameplay.
You are now looking at Screenburn, a Kotaku blog dedicated to the best gaming images, videos and GIFs online.