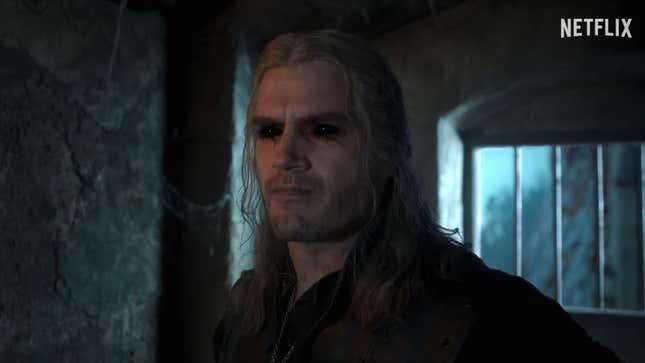 On Tuesday, Netflix revealed the teaser trailer for the third season of its live-action adaptation of The Witcher. Although the teaser didn't reveal much in terms of what trouble Geralt, Ciri, and Yennefer will get themselves into, it did tell us that this season is gonna drip-feed fans Henry Cavill's final moments as the white wolf of Rivia before the Hollywood hunk exits the show, to be replaced by Liam Hemsworth for season four.
The Witcher 3 Meets Tense Roguelike PvE Card-Battling In Rogue Mage
Read More: Witcher Fans Are Convinced They Know the Real Reason Henry Cavill Left The Netflix Series

According to the teaser trailer, The Witcher season three is going to be released in "volumes" or parts. The Witcher Season 3 Volume 1, which will include the first five episodes of the season, will hit the streamer on June 29. The Witcher Season 3 Volume 2, which will include episodes six through eight, will release on July 27. You can check out the trailer below.
Read More: Nobody, Critics Or Fans, Seems To Like The New Netflix Witcher Spin-Off

Last October, Netflix announced that Cavill will not be returning for The Witcher's fourth season, and that he'll be replaced by actor Liam Hemsworth. After the news of Cavill's imminent departure hit, fans online began to theorize that the reason behind Cavill's exit either had something to do with him reprising his role as Superman in the DC Cinematic Universe (which isn't happening anymore) or that he had a falling out with the showrunners over their treatment of the source material, specifically Geralt's characterization.

Either way, Cavill's stretched-out farewell tour on the binge-centric streamer won't be the final time we see the PC gaming fanatic take on roles related to the world of games. Two months after the announcement that he'd be leaving The Witcher in its third season, news broke that Cavill is working with Amazon Studios to produce a Warhammer 40K Series. This just goes to show that even players of games that are too niche and nerdy for British talk show hosts can turn memes into dreams.