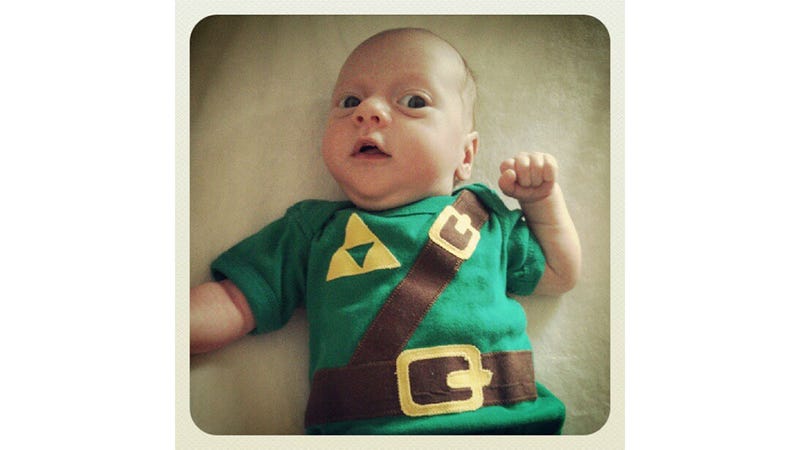 Continuing the Father's Day theme - which around here is an excuse for a Legend of Zelda theme - reader TJ says the special day means that, for once, he "got to pick my new little guy's outfit".
Looking sharp, little Elliot.
---
UPDATE - Reader Eric did exactly the same thing. This little guy won't be earning heart containers. He'll be breaking them.