What do you get when you mix Pokémon with the wonderfully twisted work of Theodor Seuss Geisel? Geek art mash up site Draw2D2 gives us several colorful answers.
Every two weeks the artists of Draw2D2 tackle the task of combining a pair of geek references into a single image. They've mixed The Avengers with The Office, and King Kong with The Iron Giant, so it's pretty clear that no mash up is too obscure for these folks. Compared to some of the other subjects they've took on, combining Pokémon with Dr. Seuss almost seems sane.
My personal favorite of the bunch (so far at least) is Alex Ryan's Christmas-themed drawing of Jigglypuff getting the better of the Grinch. No one can resist that pink puffball's siren song.
Check out the gallery for some of my other favorites, and then hit up the link for even more Dr. Seuss/Pokémon madness.
Pokemon Meets Dr. Seuss [Draw2D2]

G/O Media may get a commission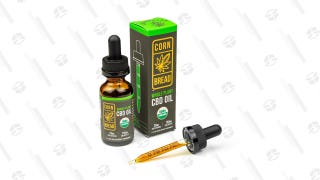 Certified Organic CBD Oil

A Cat in the Hat riff by Justin LaRocca Hansen.


The Grinch catches them all, by Jack Hendrick.


Jason Wellborn creates a full double-page spread.


Paul Hargrave's version of Green Eggs & Ham.


The Lorax evolves, courtesy of Andy Hunter.