Following March 11's earthquake and tsunami, kids left parentless and homeless piled into make-shift refuge shelters. As a much needed diversion, kids began asking for video games.
"I want a PSP and Monster Hunter," wrote one little girl whose grandmother and grandfather died during the quake.
Japanese singer Masahiro Nakai from Smap visited Fukushima, passing out game consoles to kids. According to the Mainichi Newspaper, Nakai also visited a ballet school in Ishinomaki City in Miyagai Prefecture. He also passed out game machines to the kids at the ballet school. However, these kids weren't all earthquake refugees, but the kids of volunteers who traveled to Miyagi.
G/O Media may get a commission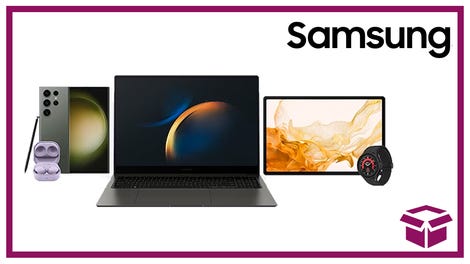 24 hour deals
Discover Samsung - Daily Deal
A parent or guardian of earthquake refugee kids protested, saying that the children of volunteers shouldn't receive such expensive gifts. Ishinomaki City collected the game machines Nakai had donated.
One fourth grade girl said how disappointed she was that she couldn't show her friends the game machine she got from Nakai.
The collection incited more telephone complaints, saying that taking the gifts away hurt the children's feelings. The city apologized and is returning the consoles to the kids.
Ishinomaki City didn't originally give the game machines to those kids. Nakai did. He might have made a mistake, thinking they were earthquake refugees. Maybe he didn't. It was his choice to give those presents, not the city's.
東日本大震災:スマップ・中居さん配布のゲーム機、石巻市が慰問の子から回収 /宮城 [毎日jp(毎日新聞)]
(Top photo: Fuji TV)