Not too surprisingly, it was a pair of Pokémon games for the Nintendo DS that sold better in Japan than anything else. Also not shocking is that the top ten games are dominated by titles for Nintendo platforms.
Pokémon Black and White moved nearly 4.5 million copies in 2010, followed most closely by New Super Mario Bros. for the Wii, which scared up more than 4 million sales overseas. The only game in the top ten not to appear on Nintendo hardware was Square Enix's Final Fantasy XIII for the PlayStation 3.
Sales tracker Media Create's numbers only run until the end of November, so one game is noticeably absent from the list: Monster Hunter Portable 3rd for the PSP. That game has already sold more than 3.1 million copies, which would make it the third bestselling game on this list... if it had been released at the right time.
Without further ado, these were the biggest games in Japan this year. (Cumulative sales for games released before 2010 are in parenthesis.)
01. Pokémon Black / White (DS) - 4,494,106
02. New Super Mario Bros. Wii (Wii) - 4,043,637
03. Final Fantasy XIII (PS3) - 1,903,186
04. Tomodachi Collection (DS) 1,708,575 (3,456,091)
05. Dragon Quest VI: Realms of Reverie (DS) - 1,339,352
06. Wii Party (Wii) - 1,232,562
07. Dragon Quest Monsters: Joker 2 (DS) - 1,222,496
08. Wii Fit Plus (Wii) - 1,132,500 (2,125,139)
09. Super Mario Galaxy 2 (Wii) - 882,880
10. Inazuma Eleven 3: Sekai e no Chousen!! Spark / Bomber (DS) - 867,600
G/O Media may get a commission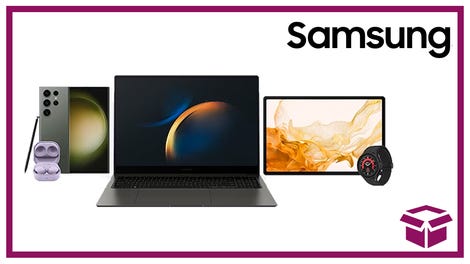 24 hour deals
Discover Samsung - Daily Deal
11. Metal Gear Solid: Peace Walker (PSP) - 810,089
12. Kingdom Hearts: Birth by Sleep (PSP) - 737,348
13. Pokémon HeartGold / SoulSilver (DS) - 718,148 (3,808,535)
14. The Legend of Zelda: Spirit Tracks (DS) - 668,725
15. God Eater (PSP) - 634,244
16. Super Mario All-Stars Collection (Wii) - 613,415
17. Wii Sports Resort (Wii) - 593,212 (1,989,124)
18. Phantasy Star Portable 2 (PSP) - 589,837
19. Yakuza 4 (PS3) - 574,951
20. Fist of the North Star: Ken's Rage (PS3) - 548,032
21. Mario Kart Wii (Wii) - 527,257 (2,987,118)
22. Inazuma Eleven 2: Kyoui no Shinryokusha Fire / Blizzard (DS) - 510,208 (1,173,723)
23. Pokémon Ranger: Guardian of Light (DS) - 487,619
24. MonHun Nikki: Poka Poka Ailu Mura (PSP) - 483,736
25. Monster Hunter Portable 2nd G (the Best) (PSP) - 480,319
26. New Super Mario Bros. (DS) - 435,424 (6,023,845)
27. Gran Turismo 5 (PS3) - 430,707
28. Mobile Suit Gundam: Gundam vs. Gundam Next Plus (PSP) - 407,177
29. God Eater Burst (PSP) - 388,065
30. Sengoku Basara 3 (PS3) - 385,302