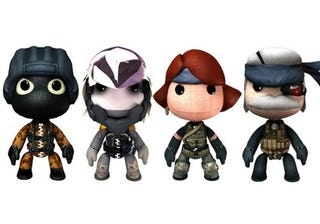 He loved it. The MGS creator was tickled pink. No, he was ticked octocamo pink.
According to Siobhan Reddy from LBP developer Media Molecule, "In fact, when we were in the US late last year we were introduced to Kojima and he told one of the level designers that he loved the design of the Metal Gear Solid pack."
It's official, LBP Metal Gear pack has the Hideo Kojima seal of approval.
Media Darlings [Develop via PS3 Center]