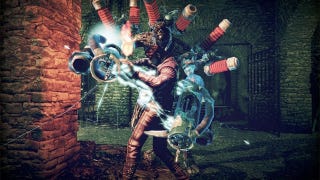 It's a perfect time to catch up on new releases and backlogged titles, now that the video game industry is going on what amounts to summer break. Perfect time for me to play Shadows of the Damned, I say.
And so I shall, finally taking the shrinkwrap off Grasshopper Manufacture's game this weekend for a patriotic trip to hell. I'm also neck deep in new and old Xbox Live Arcade games, like Half Minute Hero: Super Mega Neo Climax, Hydro Thunder Hurricane and Trenched. I'll sample all of those this long holiday weekend.
What's your summer gaming plan looking like these days? And what are you playing this Independence Day weekend? Let us know in the comments.