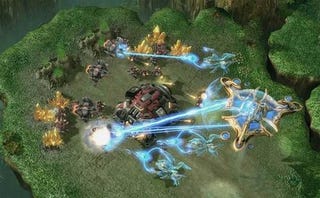 Hopefully, Battle.net will be up and operational all weekend, for I plan on playing enough StarCraft II: Wings of Liberty to dwarf a Battlecruiser. OK, so I'm not sure how gameplay equates to ship size, but let's move on.
Despite having played through the single-player campaign and enjoyed loads of multiplayer, I still have challenges to finish, higher difficulty missions to play with and plenty of room to grow competitively. That's going to take practice.
I may also squeeze in just a bit more Castlevania: Harmony of Despair, even though I had plenty of issues with its execution. As someone who has spent hundreds of hours playing the Game Boy Advance and Nintendo DS entries, I'm not ready to completely abandon it.
What about you? Got some gaming plans this weekend?