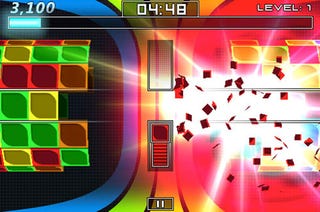 Goodbye, four day work week. It's time to move on to greener weekend pastures, filled with non-obligation gaming, sleeping in and other delightful hobbyist pursuits.
This weekend, I've got a build-up of things to play, including new iPhone game release Sigma, for some match three thrills, and Art Style: Light Trax, for conjuring fond memories of bit Generations favorite Dotstream. What can I say? I like video games that look like rainbows.
Oh sure, like the rest of you, I'll be playing a little Red Dead Redemption, Blur, Split/Second and Left 4 Dead 2 when I have the chance, but they'll have to take a back seat to the previously mentioned wide spectrum of fun.
What's your game plan?