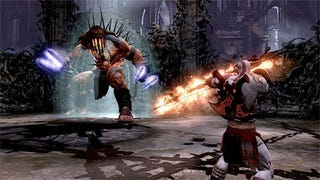 What else? God of War III was released this week and, despite my initial apathy toward playing through another God of War game, I'm excited. That's why I'll be trading in a bunch of games this weekend.
Oh, I've got a few spare copies of games that are unlikely to ever see the inside of a console ever again, games that may magically transform into copies of God of War III, Infinite Space and Yakuza 3 by way of mystical GameStop alchemy. Those hyper-violent games should be the source of great catharsis as I work on my personal and business taxes.
What about yourself? Got a copy of Final Fantasy XIII or Metro 2033 that you'll be investing heavily in this weekend? Let us know your game plan for the weekend in the comments.