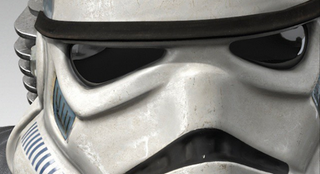 For the past few days, EA has been teasing a spectacular new image from the upcoming video game Star Wars: Battlefront, which they'll be showing off Friday as part of this week's Star Wars fanfest.

The teaser, split into eight parts and posted on EA's Twitter and Instagram accounts, contains pictures like this, clearly leading up to an iconic Star Wars image we've all seen before:
Some of the parts are clearly just fractions of a greater equation, like so:
Some of the teasers are truly tantalizing:
You can see them all over on EA's instagram. Go ahead and check them out.
Or you could see the full thing here. After hours of deliberation and careful thought, we've put together what we believe is the final composite image that EA has been teasing.
SPOILERS
*
*
*
*
*
*
*
*
Did we get it right? Guess we'll see Friday.
You can reach the author of this post at jason@kotaku.com or on Twitter at @jasonschreier.