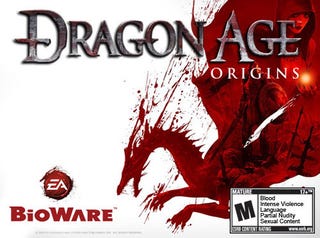 Mike Laidlaw, lead designer at BioWare, is dropping by for a live chat in the comments on Monday to discuss his work creating Dragon Age: Origins. It's going to be epic, so we need a moderator. Help a brother out!
If you're a starred commenter and are up for the challenge, email us here: gawkercontests@gmail.com.
If you're chosen, you'll moderate a live chat (drive the conversation, make sure the guest of honor is comfortable using the commenting system, etc.) on Monday Nov. 2 at 3pm EST (otherwise known as The Day Before Dragon Age: Origins drops), for which you'll receive all sorts of accolades and gratitude.