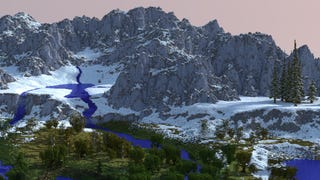 Welcome to the Lands of Iuvem. Created by redditor crpeh, Iuvem is a world file for Minecraft that you can download and adventure on with your buddies. Or just stare at the scenery by yourself, since it all looks so holy-crap-incredible. The map can be downloaded here, and there's more shots below.
Lands of Iuvem [Reddit]
Dayshot is an image-based feature that runs every morning, showcasing some of the prettiest, funniest game-related screenshots and art that we can find. Send us suggestions if you've got them.
Questions? Comments? Contact the author of this post at andras-AT-kotaku-DOT-com.