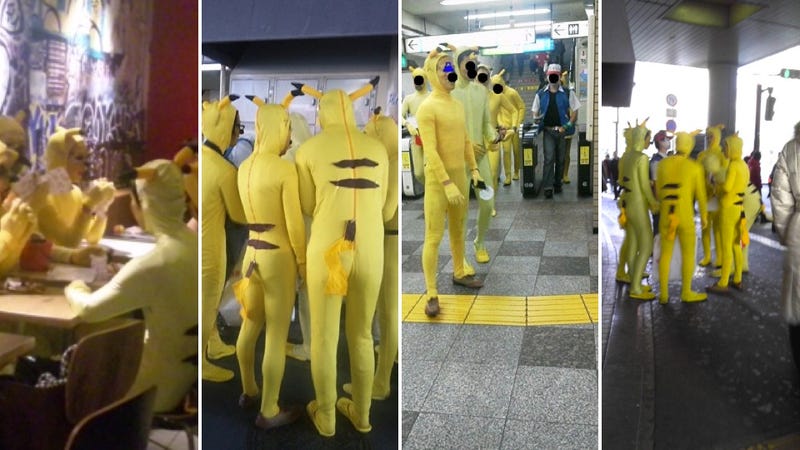 Kotaku East
East is your slice of Asian internet culture, bringing you the latest talking points from Japan, Korea, China and beyond. Tune in every morning from 4am to 8am.
Tokyo is pretty normal. Though, sometimes, there's the occasional oddness. In year's past, people would simply mutter to themselves, "Boy that was strange." Now they take photos and paste them on the internet. Progress!
This weekend, a group of individual dressed as Pikachu, along with a sole Ash cosplayer, took to the Tokyo streets, popping up in Shibuya and even stopping by a McDonalds in Harajuku for burgers. Hey, Pikachus gotta eat, too.
東京でサトシと大量のピカチュウが出没しているらしい [オレ的ゲーム速報]
(Top photo: りょう(^_-)-☆/kira164/aka17a/nagiri_549)