This week, two NES era favorites get remade and re-imagined, but identically titled, as both Punch-Out!! for the Wii and Bionic Commando for the Xbox 360 and PlayStation 3 ship in North America.
Those two titles are arguably the biggest releases hitting stateside this week, but there's plenty of original Wii fare hitting alongside those headline grabbers. EA Sports Active, The Munchables and Boom Blox Bash Party make for a varied Wii lineup.
Here's how it breaks down, in terms of games per platform: 3 for the PC, 9 for the Wii, 4 for the PlayStation 3, 4 for the Xbox 360, 5 for the Nintendo DS, one for the PlayStation 2 and zero for the Wonderswan.
May 18
Bionic Commando (Xbox 360, PS3)
Necrovision (PC)
Punch-Out!! (Wii)
May 19
Boom Blox Bash Party (Wii)
EA Sports Active (Wii)
Jagged Alliance (DS)
Party Pigs: FarmYard Games (Wii)
Puchi Puchi Virus (DS)
Rock Band Classic Rock Track Pack (Xbox 360, PS3, PS2, Wii)
Space Camp (Wii, DS)
Steal Princess (DS)
Terminator Salvation (Xbox 360, PS3, PC)
Tournament Pool (Wii)
UFC 2009 Undisputed (Xbox 360, PS3)
Yu-Gi-Oh! 5D's Stardust Accelerator: World Championship 2009 (DS)
Yu-Gi-Oh 5D's Wheelie Breakers (Wii)
G/O Media may get a commission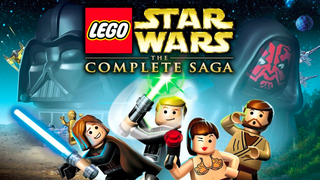 $10 or more
Humble Bundle - Starlight Bundle
May 21
Hinterland: Orc Lords (PC)
The Munchables (Wii)