Total Recall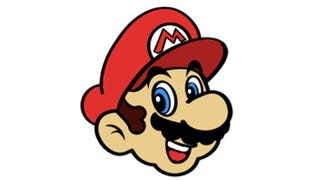 Total Recall
Total Recall is a look back at the history of video games through their characters, franchises, developers and trends.
I have a nearly irrational dislike for retro video games. I assume most of the old "classics" wasted my youth with their needlessly bottomless pits and/or a hunger for my quarters.

Do old video games deserve my scorn? Will no one speak up for the quality of these things?
I sought an answer to my question from several video game experts last week. Some of these people are game designers; at least one of them is a comedian. I asked them to set the record straight, and I asked them to do so in a forum known for substantive dialogue: on the red carpet for an awards show. In this case, the awards show was the generally-delightful Interactive Achievement Awards. They're part of the DICE Summit and are hosted by Jay Mohr, which is why he's in this thing.
Thankfully, the main guy who created Asteroids was also walking the red carpet.
Thanks to all who answered my silly questions, especially Gears of War's Rod Fergusson, who dared to be negative. I'm with you, man!
(Video edited by Chris Person; music: "Laputa" by Henry Homesweet)