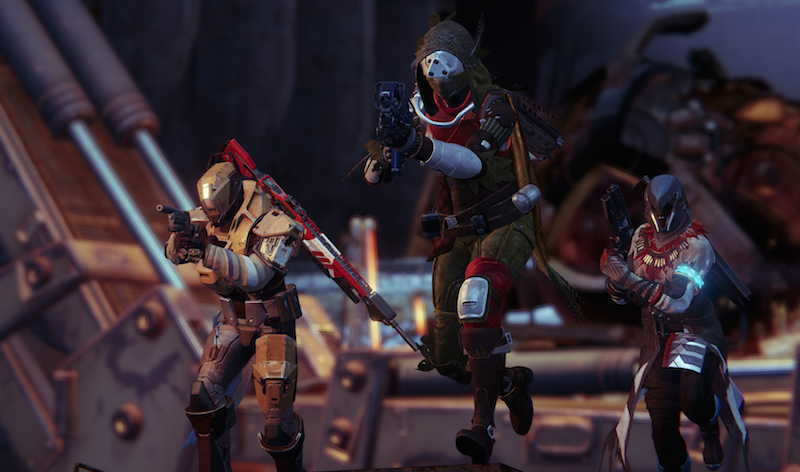 Today, Destiny's King's Fall raid got a little (or maybe a lot) harder. Hard Mode is live, meaning that those of us who've beaten King's Fall a dozen times can fail at it all over again. I figured some of you might want to watch that.
Update: We came, we saw, we... kinda conquered. We made it up to the final Oryx encounter, but decided to stop there until we've got higher-light characters. It wasn't too bad! The Warpriest gave us the toughest time, but there really aren't too many new mechanics to deal with. You can watch an archive over at Jason's Twitch channel.
I'm streaming our first run at Hard Mode along with a bunch of the people I regularly play Destiny with. I'll be joined by my colleague Jason Schreier, Lifehacker's Patrick Allen, Vox Media's Jake Lear, Mashable's Adam Rosenberg, and Playboy.com's Mike Rougeau. Adam and Mike are also streaming—you can find Adam's stream here and Mike's is here.
We're going in blind, so we are almost certainly going to get our asses kicked. It should be fun.