Multiplayer, action role-playing game Heroes of Newerth is now free-to-play, with developer reorganizing the Warcraft III Defense of the Ancients inspired game to include three types of accounts, developer S2 Games tells Kotaku.
The new basic account is a free account new players receive when they sign up. Once a player has surpassed a certain threshold of play time, or purchase Goblin Coins, their account is upgraded to a Verified account. Players who were already paid users will have Legacy accounts. Legacy accounts receive a lifetime of free access to all HoN heroes and are able to play in Verified Only games, to ensure that experts and beginners are separated. Legacy accounts can no longer be purchased.
Basic and verified accounts will have access to a rotating pool of 15 free heroes. Both accounts can also purchase a new heros when they come out.
"With the transition to free-to-play we're opening HoN up to new audiences as our players can now easily introduce the game to their friends," said S2 Games CEO and co-founder Marc DeForest. "S2 has a serious level of commitment to our players to continuously improve both the game and their experience. With the new account types and match-making standards in place, both novice and existing players will benefit from the upgraded structure."
G/O Media may get a commission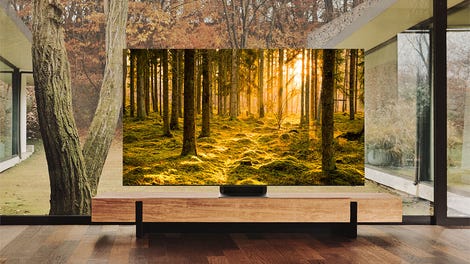 Up to 40% off
Samsung Smart TVs
In Heroes of Newerth, and other DOTA games, players are split into two teams that start a match on opposite sides of a map. The map includes a number of paths leading from one side to the other. The object of the game is to take out the opposing team's base with the help of auto-spawned grunts and defend your own base with the help of towers.
The two most popular games in the DOTA genre are Heroes of Newerth and League of Legends. Valve announced last year that they were working on their own version of the game, which they called DOTA 2. Some expect that game may get an outing at Germany's Gamescom next month. Our own Ultraviper also points out that Blizzard is working on their own Blizzard Dota.
---
You can contact Brian Crecente, the author of this post, at brian@kotaku.com. You can also find him on Twitter, Facebook, and lurking around our #tips page.