The Lady's Choice is a visual novel that takes its inspiration from Regency era novels. Its arch writing and wry sense of humor give in the same sense of charm and intrigue as the best of Jane Austen.

The Week In Games: Fishing For Mysteries And Gang Wars
You play as a woman returning to society after a long absence, and although you're not necessarily seeking a marriage, you're quickly introduced to a group of eligible bachelors. The game isn't a historical document, but rather a pastiche of the novels of this era. I'm glad for the lack of historical accuracy, because when Colonel Foxley was introduced, I gasped audibly in the office.
The Lady's Choice is text heavy, which is perfectly fine, as the writing is uncommonly good. The friendship between the main character and her best friend, Arabella, is natural and compelling. Reading the exchange between her and the main character about Colonel Foxley was immediately endearing. She laments not bringing a fan with her to the ball, as she's flushed from spending time with Foxley. "I can't help how my body reacts to such a man!" she says—the intimacy and honesty between her and the the main character is refreshing.

G/O Media may get a commission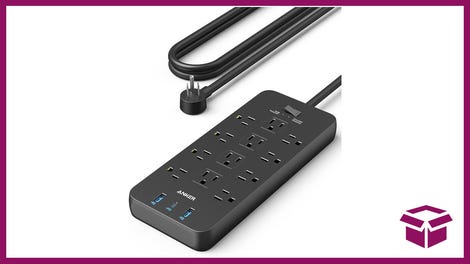 28% Off
Anker Power Strip Surge Protector
Likewise the three bachelors introduced at the ball at the beginning of the season are steeped in Regency tropes—there's of course a dashing army Officer, and a dark and mysterious Lord with a dangerous reputation. But these characters don't feel cliché. You just want to know what you're getting into before you commit to their routes. But what I really love are the villains, especially the Lady Huntington and her creepy ass son.
Playing this game takes me back to marathoning the BBC miniseries of Pride and Prejudice with Colin Firth—sighing and swooning included. It's available on itch.io for £5, which is about $6.00 at time of writing. It was recently updated to include a new route for Amesbury, a dashing Earl at odds with his family, so there's no better time than now to give it a shot.