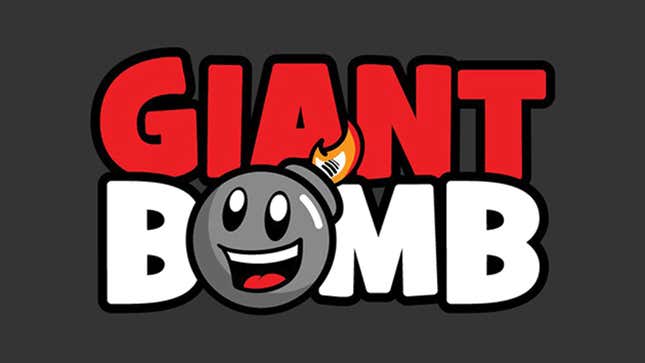 Vinny Caravella, Alex Navarro, and Brad Shoemaker, foundational members of the Giant Bomb team, announced today they are leaving the site.

Tears Of The Kingdom's Newspaper Questline And The State Of Hyrulean Journalism
During a live podcast recording on Twitch, the three announced that their last day is Friday. Giant Bomb founder Jeff Gerstmann is staying at the site for now.

Giant Bomb was established in 2008 by Gerstmann and fellow journalist Ryan Davis following Gerstmann's controversial firing from GameSpot, and would eventually hire several former GameSpot editors like Caravella, Navarro, and Shoemaker to fill out its ranks. It set itself apart from other games media at the time by focusing on a subscription model that heavily relied on its hosts' abilities to act as personalities rather than strict journalists.
After getting off the ground in San Francisco, Giant Bomb opened a New York City office in 2014 known as Giant Bomb East, which produced a separate podcast and unique projects before the covid-19 pandemic and staff departures forced the team to condense into one group again. Other notable Giant Bomb employees over the years have included Patrick Klepek and Austin Walker, both of whom now work at VICE, as well as WWE podcast producer Dan Ryckert and living meme Drew Scanlon.
Kotaku has reached out to Giant Bomb for comment.
Update 05/04/2021 5:40 p.m. ET: In a statement to GameSpot, Jeff Gerstmann said, "I've spent a lot of the last year thinking about what's next for Giant Bomb and most of those roads lead to a full-on rethink of what it means to be a Website About Video Games in 2021. While I certainly would have loved to solve these challenges with my longtime friends and coworkers by my side, it just wasn't meant to be. I wish Vinny, Alex, and Brad the best. Meanwhile, we have a pretty exciting opportunity to broaden our horizons, rethink every facet of our operation, and get to a place where we're truly able to build that bomb all over again... or die trying."

GameSpot also published a statement from Giant Bomb collectively, which said,"There is a collective vision for what the future of Giant Bomb is and it involves both familiar and new faces. We're already in talks with creators so that we can begin the next chapter. We're fully aware that this marks a big change and we're using this as an opportunity to rethink what this site is. It's a chance to introduce new personalities from different backgrounds and explore categories and topics that we never have before."