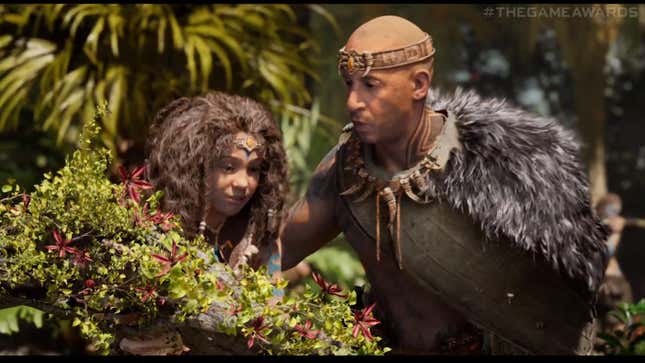 Ark 2 starring Vin Diesel was announced today during The Game Awards, developed by Studio Wildcard. No release date was given. The studio also announced a new animated series with a surprisingly star-studded cast, including Kurt Russel, Elliot Page, David Tennant, and many more.
Baldur's Gate 3's Karlach Actor On Playing The Beloved Barbarian
In a trailer we see Vin Diesel running away from a big dinosaur and not much else.
Also announced today during the show was a new Ark: The Animated Series, coming in 2022. According to Studio Wildcard, the series will "explore Helena's story" whatever that means.
Take a look at that voice cast though. Studio Wildcard must either be spending a lot of money on this or has somehow tricked a lot of actors into thinking this Ark series is something more than an animated show based on a survival game. Or both!