Among the many highlights from the Erik Wolpaw/Tim Schafer panel at PAX this past weekend was a brief exchange where an audience member asked what Wolpaw thought about the disconnect between authored single-player games and games that allowed truly personal stories to emerge, like Notch's Minecraft and Dean Hall's DayZ.
"It's not [about] single-player vs multiplayer," Wolpaw said, "it's more, can you have an authored story in that situation? It gets tough. I look at stories coming out of Minecraft or something like DayZ, and honestly… it makes me just despair. If I had any guts or honor, I'd leave the industry." The audience started laughing. "It seems like it's the promise of games. It's like, 'I have full agency. Total, total agency.'"
Wolpaw paused. "I'm not actually quitting my job," he clarified, and smiled.
Schafer picked up the joke: "He'll be pulling a paycheck, but he's not going to care anymore. Because DayZ and Minecraft are so good… and they have better stories than Portal. He was off-mic, and I just wanted to make sure everyone heard that." More laughter.
G/O Media may get a commission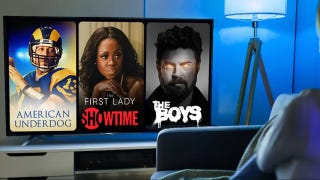 UNDER $1
99¢ Prime Video Channels
When co-host Jason Schreier (you may know him from such publications as: this one) asked Wolpaw if he thinks there will always be room for narrative-driven games, The Portal 2 and Psychonauts writer said, "Oh, I think there will be. But, at some point, you're going to go into the kinda 'artisan cheese-maker' model." He then nodded to Schafer, half-jokingly. "Like Tim. You're going to be making these games that directly appeal to a [specific audience]. It may not be one of these 20 million dollar massive productions."
Schafer contributed his own thought on the matter: "I think [that kind of player-driven experience] is maybe the promise of games. But not everybody wants the same thing from games. There are definitely people who like something carefully crafted for them, cheese or games."