Steamed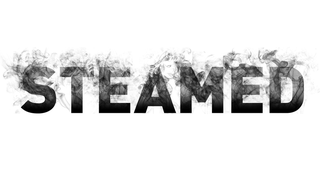 Steamed
Steamed is dedicated to all things in and around Valve's PC gaming service.
I'm not sure Valve was serious about their rejected redesigns for DOTA 2 hero Faceless Void, but that hasn't stopped a fan from painstakingly modeling one for use in the game.
Of course they went with Faceful Void. Of course they did. Easily the goofiest-looking of Valve's somewhat, shall we say, out of character remakes of the hero voted "most likely to continue not having a face" in high school, this one really doesn't fit with DOTA 2's overall aesthetic at all. In short, I love it.
So Steam user MaxOfS2D did The Right Thing and put him in the game:
Is he pretty? No, not really. Is he poised, determined, and an inspiration to us all? You bet.
G/O Media may get a commission
However, as PCGamesN points out, Valve has modding guidelines for matching DOTA 2's style, lore, and theme, so I doubt this one will be seen outside local game clients. Still, we can hope, right? And given all the unexpected attention Faceful Void has received, maybe Valve will have a change of heart and add him to the game themselves. Possibly. Hopefully. Please?
The Steam Community Showcase is a regular look at the cream of the Steam community's boundless crop. Art, videos, guides—whatever. Each installment highlights a specific piece or person. If you find anything cool on Steam or would like to have your work featured, drop me a line.
To contact the author of this post, write to nathan.grayson@kotaku.com or find him on Twitter @vahn16.