Steam is getting its very own operating system, Valve announced today. It'll be a combination of Steam's current platform and Linux.
SteamOS is a free operating system designed for living rooms that Valve says "combines the rock-solid architecture of Linux with a gaming experience built for the big screen."
Valve says they've already got "hundreds of games" that will come to the new operating system next year, including AAA titles, and that you'll be able to access the entire Steam catalog via "in-home streaming," a process they haven't quite explained yet. (We've reached out to a number of publishers, including EA, Activision, Square Enix, and Ubisoft, to see who's planning to develop or port games for SteamOS.)\
"In SteamOS, we have achieved significant performance increases in graphics processing, and we're now targeting audio performance and reductions in input latency at the operating system level," Valve writes. "Game developers are already taking advantage of these gains as they target SteamOS for their new releases."
The games pictured on the new SteamOS website are Trine 2, Metro: Last Light, Europa Universalis IV, Rome II: Total War, and Football Manager 2013.
G/O Media may get a commission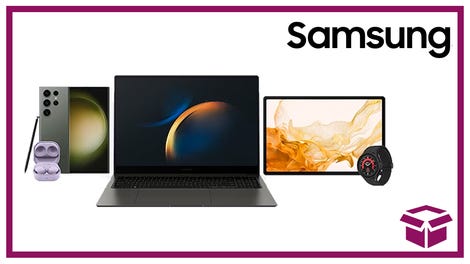 24 hour deals
Discover Samsung - Daily Deal
(Update: the folks at Frozenbyte, the developer behind Trine 2, sent over a comment. "We're still digesting the info ourselves, but it's safe to say that we will be supporting SteamOS with Trine 2 and our future games. Linux is part of our long-term strategy and SteamOS will most likely become the #1 Linux distribution among gamers. Trine 2 has a fully native Linux version so it should already run well on SteamOS, and if there's any trouble we'll fix it during the launch period. It will be identical game-wise to the current Linux version.)
Valve also announced four new features that will be available both for SteamOS and the standard Steam platform: streaming, family sharing, parental restrictions, and options for movies, music, and other media.
"SteamOS will be available soon as a free download for users and as a freely licensable operating system for manufacturers," Valve writes. "Stay tuned in the coming days for more information."
This is the first of three scheduled Valve announcements this week, all connected to the company's plans for bringing Steam into living rooms.
For almost a year now, Valve has been teasing the idea of Steam-branded hardware—an initiative that could prove game-changing as we enter the next generation of consoles. Last December, Valve boss Gabe Newell told me that the Steam Box would compete with Sony and Microsoft's next-gen offerings. The company has been slowly trickling out details since then.
Announcement #2 will go live on Wednesday at 1pm Eastern.