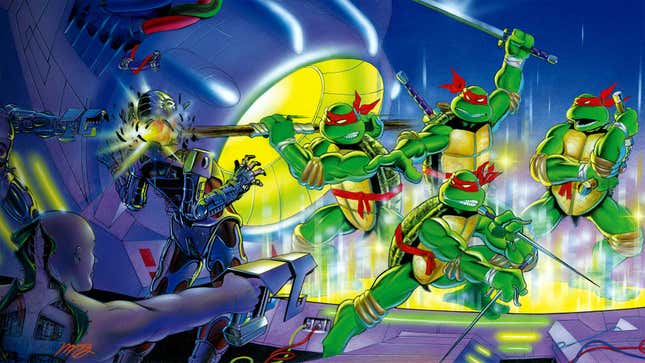 The Teenage Mutant Ninja Turtles revival is in full swing. Shredder's Revenge was a GotY contender in 2022, and Mutant Mayhem is one of the best Hollywood blockbusters of the year in an otherwise crowded field. So it's a good time to revisit the crime-fighting ninjas' best video game outings while we patiently wait for the next one.

TMNT's video game adaptations have been a wild roller coaster ride, from the highs of the best arcade brawlers to the lows of late-2000s movie and cartoon tie-ins. We've been on a recent upswing, but the history of the franchise is littered with boring and busted cash-grabs, as well as a few ideas that looked great on paper (PlatinumGames' Mutants in Manhattan) but failed miserably in action.
Fortunately, you can play many of the best TMNT classics with complete retro fidelity and modern quality-of-life settings via last year's excellent The Cowabunga Collection. Then you can decide for yourself which is better in the OG console warrior battleground of Turtles in Time vs. The Hyperstone Heist. In the meantime, here are the best TMNT games across the ages, in no particular order, according to the staff at Kotaku.