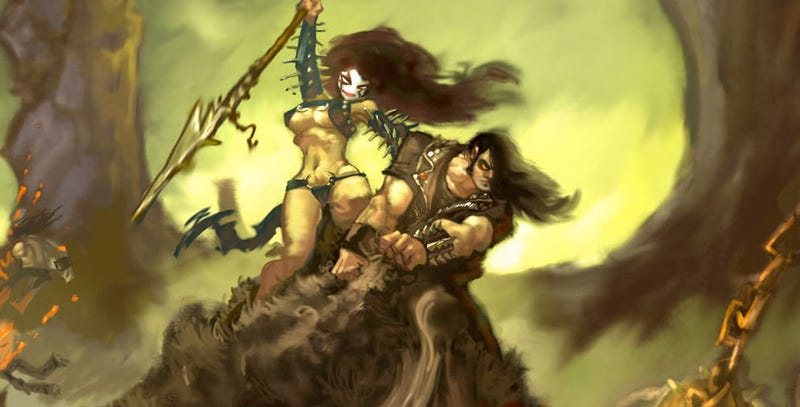 Tim Schafer's Double Fine, the team behind Psychonauts and Brutal Legend (and Bespin regrets!), has forever been working on just one game at a time. Hasn't worked too well, that, so time for a change!
"We got a phone call from a publisher saying 'we're not going to do a sequel to Brutal Legend'. My fault was that I had not prepared for that, so we did not have a project ready to go," Schafer said yesterday at the Develop Conference in Brighton, England.
His solution? Don't think of one game concept. Think of four.
"In a couple of months all four games got signed. So we became officially a multi-project studio. Trying to kill us made us multiply."
Schafer says some of the games are to be smaller downloadable titles, but "some" are to be full, retail products.
So we might get a Double Fine more often than once or twice a decade? Excellent. Excellent.