QUOTE | "We need to make money. That's the motivation. Computer games make money." - Seaman designer Yoot Saito, explaining why his company is returning to game development after several years building apps.

Elsewhere in the business of gaming this week...
QUOTE | "We don't know much about monetisation, and quite frankly we aren't interested in hiring an economics team to take over that process... We just aren't cut out for free-to-play mechanics." - Ark: Survival Evolved developer Studio Wildcard, explaining why it's ditching the free-to-play Survival of the Fittest as a stand-alone product.
QUOTE | "The first games that come out for a new technology are associated with this technology and it remains in the mind of the people moving forward so we can imagine that these games will last 2-3 years and will become interesting back catalogue titles for future adopters of VR technology." - Ubisoft EMEA head Alain Corre explains why the company is preparing four VR games for launch this year even though it doesn't expect them to turn a profit in the near-term.
QUOTE | "None whatsoever." - Take-Two president Strauss Zelnick, when asked what impact Brock Lesnar's recent failed drug tests would have on his status as cover athlete for WWE2K17 or the marketing around the game.
G/O Media may get a commission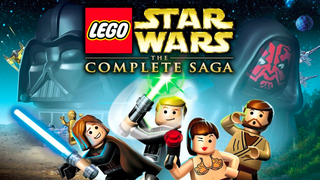 $10 or more
Humble Bundle - Starlight Bundle
QUOTE | "In my nine years of professional indie game development, I've seen attitudes go from 95% supportive, 5% meh to 50% supportive, 50% angry, impatient, and downright hurtful. Not only does it really turn a good mood sour fast, but I just hate to see the industry becoming such a toxic place." - Ska Studios founder James Silva laments the wave of anger he's endured from people upset over a delay for the Vita version of Salt and Sanctuary.
STAT | 0 - The number of criminal charges to come out the collapse of Kingdoms of Amalur developer 38 Studios. Rhode Island had lured the company with $75 million in loan guarantees in 2010; the company's bankruptcy less than two years later left Rhode Island taxpayers on the hook for more than $100 million.
QUOTE | "It's time to use these hands again." - Former Electronic Arts chief creative director (and designer of the first Genesis Madden and NHL games) Rich Hilleman, in announcing that he was joining Amazon Game Studios.
QUOTE | "Many in our industry have failed to recognize the benefits of hiring talent outside of their own geographical location. No one can possibly tell me that the best programmers, engineers, artists, and marketers all reside in a 20-by-20 mile radius of your city." Hibernum's new VP of product Jesse Divnich warns that a close-knit development scene can be detrimental.
STAT | 1,421 - The number of AT&T Mobility stores now owned and operated by GameStop. That includes 507 locations the company acquired this week as it ramps up efforts to diversify its business beyond video games.
STAT | $42 billion - The size of the worldwide PC gaming market in 2020, as projected by DFC Intelligence. That's a 40% improvement on 2015's total of $40 billion, which DFC said was already a record high.
STAT | 73% - The percentage of registered sex offenders' residences with Pokemon Go objectives within a half block percentage of registered sex offenders' residences with Pokemon Go in-game objectives within a half block, according to a pair of New York State Senators. They have proposed a law requiring AR developers to create item-free buffer zones around the homes of sex offenders.
QUOTE | "I think Eidos Montreal should be ashamed of themselves for appropriating a real black struggle and movement for financial gain." - BioWare Montreal's Manveer Heir takes exception to a piece of promotional art released for Deus Ex: Mankind Divided that shows angry protesters holding a sign reading, "Augs Lives Matters." A publisher rep said the art predated the Black Lives Matter movement, chalking it up as an unfortunate coincidence.