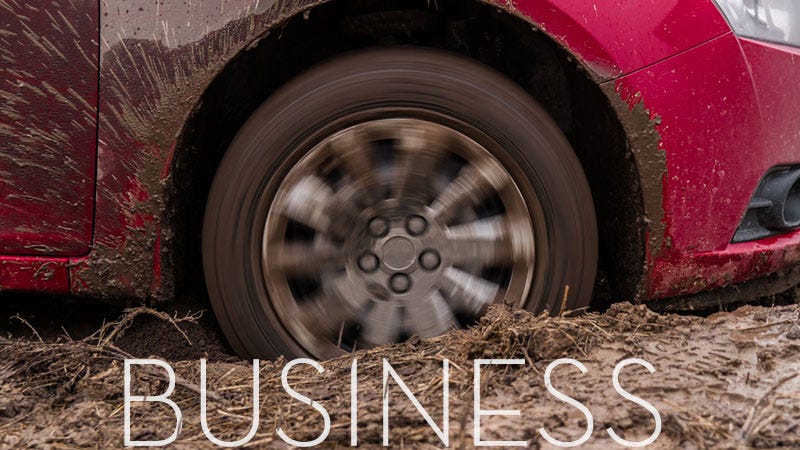 QUOTE | "I can't believe I'm about to say this — I'll never work in this industry again — but in the mainstream space I really haven't seen a whole lot of progress. It seems like we're getting more finely-tuned, prettier versions of games we've been playing for years." - Warren Spector, explaining why he chose to return to development at the indie studio level.

Elsewhere in the business of gaming this week...
QUOTE | "One of the things that happened where I was in the industry is you stop thinking about certain things because you know you can't make them. If you're a sculptor and people lose interest in statues, you stop talking about making statues because you want to make a living." - Mike Kulas, founder of Saints Row developer Volition, offering insight into why AAA studios repeat themselves so much.
QUOTE | "Activision is a great company when you want to learn how to sell a game, so they had this internal culture of, 'We make games that sell.' This is their motto. Like, this is what they say to people in the company. You have to make great games, but they have to sell." - Parabole CEO Alexandre Fiset, discussing how his former employer's approach differs from what Parabole is doing with Kôna.
QUOTE | "I think we're all kind of responsible for the content we create. I'm not a fan of censorship but there has to be some responsibility. The way we look at games is... we're saying, this is what we think you should be enjoying and I think you can send different kinds of messages and we try to send messages that we're comfortable sending." - Civilization designer Sid Meier, explaining why he doesn't make graphically violent games.
QUOTE | "With Nintendo not having any devkits out there at this point and probably even wanting to sell it in 2016, I can already guarantee that they'll just not have any software support, since nobody can just jumble games together in less than a year." - Ori and the Blind Forest developer and Moon Studios CEO Thomas Mahler, calling out Nintendo for a lack of transparency with devs on the NX.
STAT | 6.6 million - The number of 3DS systems Nintendo projects to have sold for the fiscal year ending March 31, lowered this week from 7.6 million. Wii U projections for the year remain unchanged at 3.4 million.
STAT | $0 - The cost of a Samsung Gear VR headset, for people who preorder the Galaxy S7 or Galaxy S7 Edge smartphones.
STAT | $799 - The cost of an HTC Vive headset, for people who already own a PC powerful enough to run VR games.
QUOTE | "If a consumer bought it today, they would have 12 things to do with it. And they would say, 'Cool, I bought a $3,000 product that I can do 12 things with and now it is collecting dust.'" - HoloLens developer Alex Kipman, explaining why Microsoft isn't launching the AR glasses even though the hardware is essentially ready.
STAT | 100 million - The projected lifetime installed base of the PS4, according to DFC Intelligence. Both the PlayStation and PlayStation 2 topped the 100-million mark, but has only thus far made it to the mid-80 millions.
QUOTE | "That will haunt me the rest of my life." - Former California state senator Leland Yee, referring not to his violent game legislation that was struck down by the US Supreme Court in 2011, but to his sentencing on corruption charges.
QUOTE | "Supporting mods adds value to our game in and of itself through the amazing content and systems that our fans dream up." - XCOM 2 Lead Programmer Ryan Fell, explaining why 2K has no intention of monetizing mods made for the strategy game.