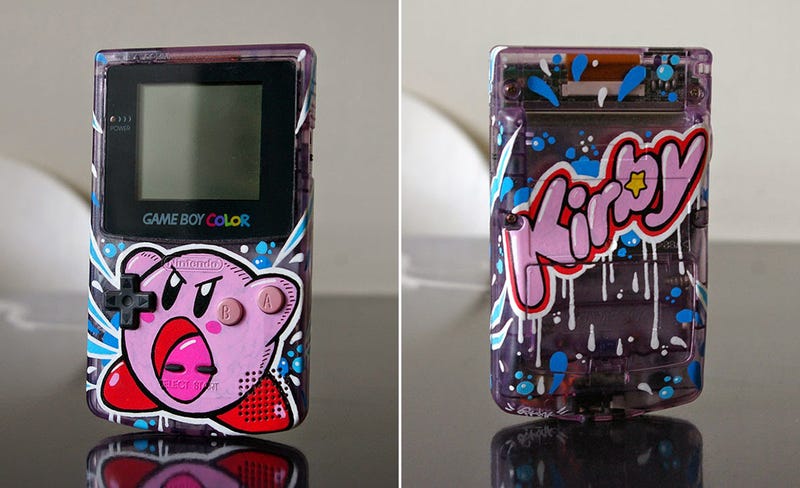 This spectacular, Kirby-branded Game Boy Color would have been treasured by any self-respecting gamer of the nineties. The artist behind the custom handheld is French illustrator Oskunk—you can find more photos of his projects over at his blog.
Custom Game Boy Color "KIRBY" [Oskunk's Blog, via Tumblr]
Dayshot is an image-based feature that runs every morning, showcasing some of the prettiest, funniest game-related screenshots and art that we can find. Send us suggestions if you've got them.
Questions? Comments? Contact the author of this post at andras-AT-kotaku-DOT-com.